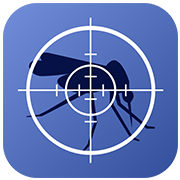 Vector Disease Control Int'l
Vector Disease Control International offers mosquito control and public health services to counties, large cities, and small towns in the US and internationally. VDCI is the leading provider of Emergency Response mosquito control services in the wake of a natural disaster or disease outbreak.
Making paperwork processes portable
Historically the burden of paperwork tracking and collection was handled with traditional pen and paper by field technicians, after which the back office would enter this info by hand into a dated yet functional Access database. As VDCI continued to expand into new regions, this system was no longer tenable for their organization's size. Implementing a digital paperwork and mapping system allowed for greater efficiencies in both front and back offices. 
---
Field Optimizations with Auto-Fill
VDCI's mobile app is able to auto-fill and carry over various form fields in order to optimize the time field techs spend on paperwork compliance. Dozens of form fields no longer need entry or action depending on context.
Field GPS Mapping
Each pesticide activity is mapped to a corresponding GPS point or polygon, allowing field technicians precise location insights for past treatments and future areas of interest. The app is also designed to function and safeguard data when offline since many treatment sites are in extremely rural areas. 
Improved Workflow and Transparency
Digitizing the VDCI workflow process allows for greater visibility for customers, management, and partner labs for each state of treatment or compliance.